Sold for $800,000 (1 day on market).

There's a deeply-rooted sense of comfort and ease in this 1 bedroom, 1.5 bath Escala condominium. The soothing, color palette and abundant natural light garnered by opening a once-enclosed niche breathe life into this 952sf home. The warm tones from the dark hardwood floors meld attractively with the cherry Pedini cabinetry, stainless steel Bosch appliances and blue-hue of our PNW light.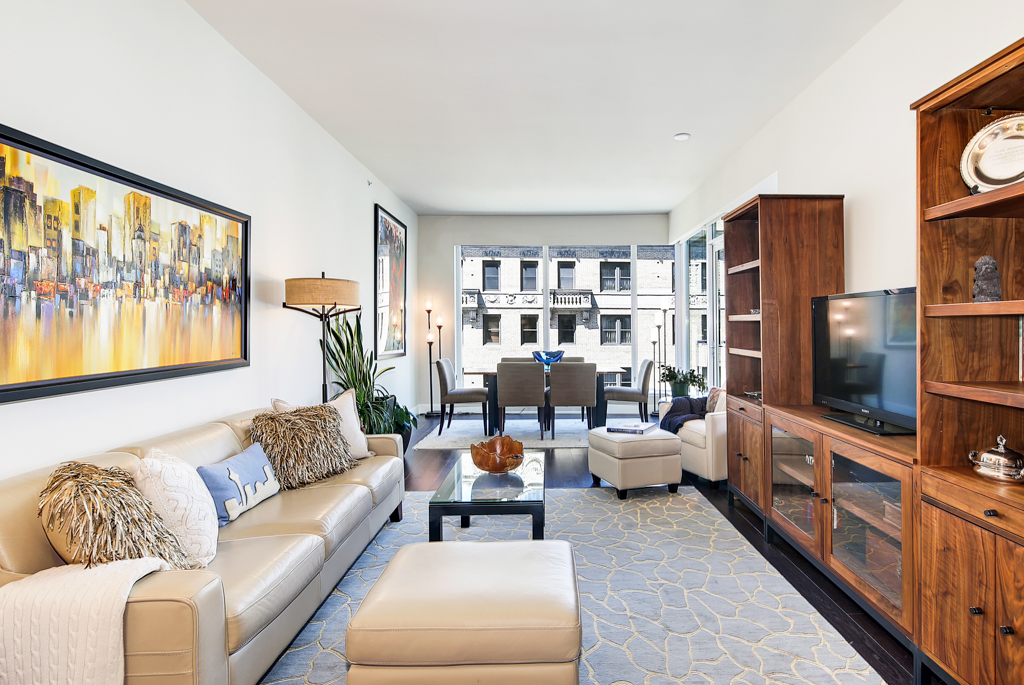 Sensible upgrades include a custom kitchen island with ample storage & pull-outs, a pocket door in the half-bath and window shades throughout. And not to be forgotten is the 5-piece master bath with deep soaking tub. Paired with the plentiful amenities and services at Escala, this home is a relaxing respite from the City below.
Property Details
1920 4th Avenue, Suite 712
$798,000 952 sq ft, 1 Bedroom / 1.5 Bathroom
NWMLS #1328681
Tax #2382000620
2018 taxes $6,136
HOA dues $753
Parking #405
Storage #241
Features
Hardwood flooring / Floor-to-ceiling windows / Pocket door in ½ bath / Custom kitchen Island / Under-cabinetry lighting / Slab granite counters / Pedini cabinets / Bosch & KitchenAid SS appliances / Opened-up window niche / Shades throughout / 5-Piece master bath
Amenities
24-hour concierge / Fitness facility / Spa / Wine storage / Event space / Commercial kitchen / Screening room / Resistance pools / Yoga room
Nearby